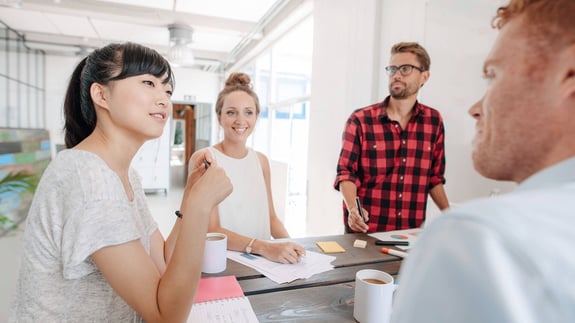 Increasing Sales with Incentives
Increasing sales and engaging sales managers, and representatives, through an incentive program.
Client Challenge
Our Client needed a cost-effective sales incentive for their direct sales team—including Sales Managers and Salespeople. Our Client wanted to target an increase in sales performance, realized over a 90-day period. The program should be objective based to help encourage participants to reach beyond their assigned sales goals.
In addition, our Client required the program to be entirely self-funding through incremental profit projected from increased sales. The entire program management and administration must be outsourced as well.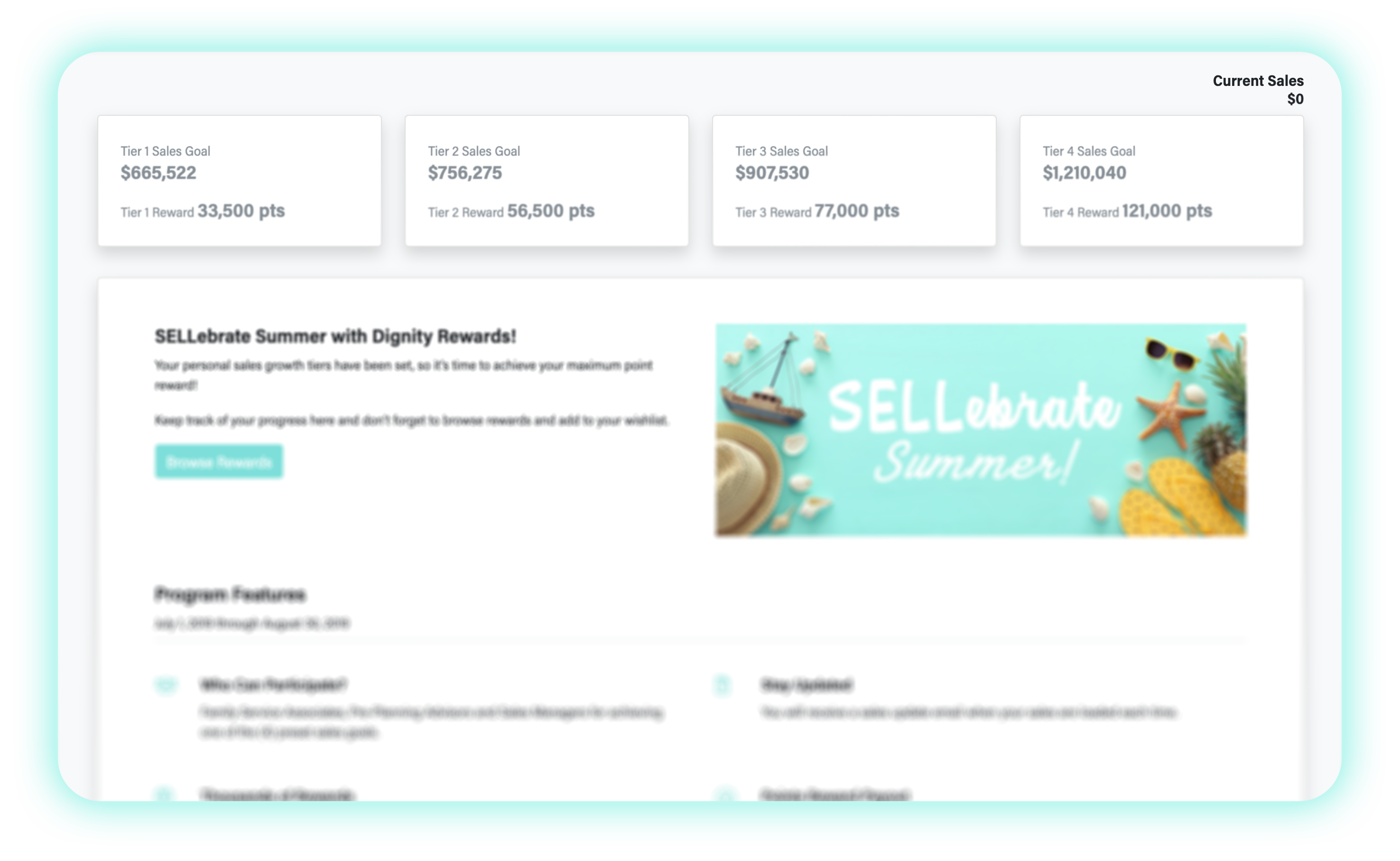 How We Helped
Using each salesperson's unique assigned sales objectives, we designed a 4-tier sales goal incentive program. Participant viewed their unique sales goals, progress, and corresponding reward payouts via an online portal. Goals were individually tailored based on assigned sales objectives. The reward criteria emphasized achieving the assigned sales objective, followed by progressive motivation towards a continued increase in performance. Tiered goals were set at 10%, 25%, 50% and 100% over expected sales growth.
Each participant received an invitation email to enroll in the program and activate their account. The entire program was delivered online through a customized site. Integrated data feeds allowed participants to view their individual sales production and goal progress in real-time.
The program incorporated multiple communication campaigns to generate excitement for launch and maintain strong engagement. At the end of the program, participants were emailed unique notifications of their level of achievement. Reward points were then deposited, and made available for redemption towards any of the 50,000+ merchandise and travel reward(s) options available in our online store, housed on the program site.
Results
The direct sales team took to the program with great enthusiasm, and results exceeded all expectations. 64% out of 354 total participants outperformed their individual baseline objectives.
Total sales over the 90-day program period were $8.6M (+12.2%) above the targeted sales outlook. At a program cost of $295,000, this reflects an overall ROI of 29 to 1 on total program cost.