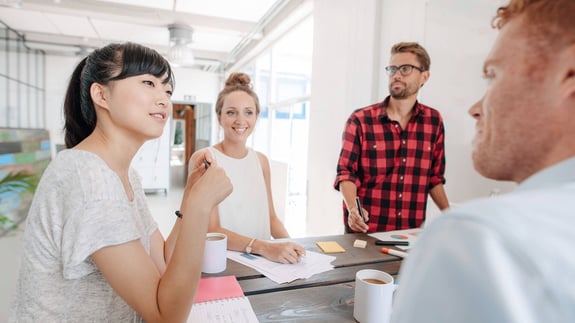 Engaging Employees
Recognizing and encouraging sustained and increased performance, takes focus of the management team, along with great tools to help deliver quality recognition and rewards for achievement.
Client Challenge
A national healthcare company wanted to increase employee satisfaction by recognizing and rewarding their 13,000+ homecare clinicians. Their aim was to drive desired behaviors and recognition at the local manager level, and make the process more personal, meaningful, as well as encourage loyalty and retention.
How We Helped
Our team designed a recognition and reward program that achieved two goals:
Establishing a system for motivating increased performance in key cost-saving and quality-of-care activities.
Introducing a positive and inspiring aspect to the company culture.
We developed an integrated technology solution to handle everything from data exchange on the backend, to a bespoke website where participants engaged with program content on the front. The platform operates as an internal portal for a variety of program communications, points bank, and rewards catalog. As participants earn points, they are eligible for redemption towards more than 50,000 merchandise and experiential reward options.
A supply of printed cards, each with a unique code, are sent to each office manager on a quarterly basis. Detailed criteria for awarding the cards is included. Cards are awarded for a variety of measurable activities, and it's truly an event when they are delivered. Once awarded, associates' login to the program website, input the unique code, and points are automatically added to their accounts.
Results
Employee satisfaction has increased over 20% since program launch. Our client has since utilized the platform for additional seasonal and service-driven initiatives.