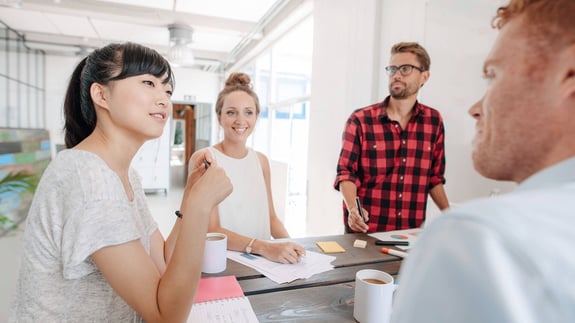 Marketshare & Sales Growth
Increasing brand awareness and sales through a partner incentive program
Challenge
An Electrical Supplier wanted to increase sales for an underperforming product line. In order to achieve this, the Supplier needed to increase brand awareness and market share within their channel sales network. With little marketing budget available, any promotion needed to be entirely self-funding through an increase in profit.
How We Helped
We worked with key stakeholders to design a point-based reward program for inside and counter salespeople with two goals in mind:
Increasing product awareness and knowledge
Growing product sales and encouraging ongoing brand loyalty
The program took place through a custom, online portal where participants could track their progress within the promotion, and redeem their accrued points within our online catalog of more than 50,000 merchandise and experiential reward(s) options.
Participating salespeople were awarded points based on increasing incremental sales. Using previous year baseline sales of the targeted products, individual sales goals were determined by volume ranging from 10% growth for higher volume sellers, to 30% growth for the lower volume sellers. Unique sales goals were directly communicated to the salesperson.
Our team executed a robust marketing campaign during the initial launch to encourage engagement and excitement for the program. Following the initial push, we deployed a strategic outreach plan to keep the program top-of-mind and distribute educational resources—both through email and directly within the program platform. We also leveraged gamification, such as our "Question of the Week" functionality, to reward participants for researching and answering questions about the target product line.
Results
The awareness built through the program was clearly seen with a total of 3,337 inside and counter salespeople choosing to participate in the promotion. The success was also seen in growth achievements:
24% Year-over-Year sales growth within participating group.
61-1 return on total program cost
Through this incremental sales growth promotion, the Supplier was able to engage its most critical audience and achieve positive business impact.